Contact Us!
About our cedar decks: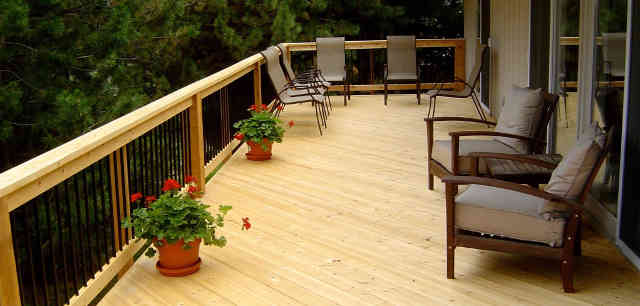 Simplicity can be surprisingly elegant.
While we can design and build virtually any deck you can dream of, Minnesota Decks believes that a well-designed deck can be both beautiful and financially efficent.
We invite you to contact us. We are more than happy to help you design your deck.
Features:
#1 grade KDAT* rich brown color SYP* frame
Worry free triple–flashingTM at house
Diagonal, seamless* cedar decking available
Premium Big TimberTM trim-head screws
* Seamless decking and rails wherever possible.
KDAT (Kiln Dried After Treatment) SYP (Southern Yellow Pine)
Also Available:
Benches, planters and bird houses
Pergolas
Under-deck water diversion
Porches
Custom Deck Designs
Call Us Today: 952-484-9222